A Courtyard student knows that their school day includes time for art, music, leadership, and community service.  Afternoon activities offer even more, with opportunities to join a league sport, build a robot, or cook up a delicious treat.
Come see us to find out more about these activities and more!
Athletics
Courtyard participates in the Parochial Athletic League for our extracurricular sports.  5th through 8th grade students compete in volleyball and basketball leagues; 1st through 4th graders hone basketball skills in the spring Little Dribblers Program.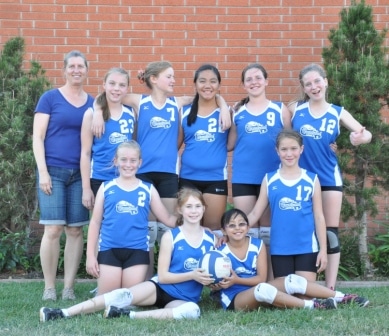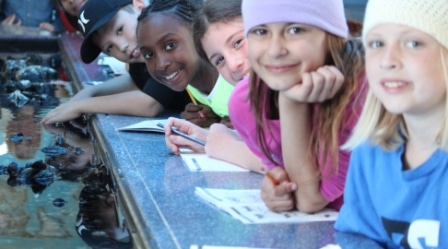 Field Trips
Every Courtyard class leaves campus at least once a month for engaging, educational field trips.  Starting in 3rd grade, each of our classes also experience a 3-5 day science week in locations such as the Marin Headlands, Santa Monica Mountains, and Yosemite.
Student Leadership
In addition to leadership roles within the classroom, Courtyard has an active student government.  Elections are held each fall after a lively campaign period.  The Student Council plans special student events like Spirit Week, a talent show, Halloween and Valentine Grams, and drives for local charities.
Arts
Students show off their best visual art creations in our Annual Art Show.  Our talented actors and singers perform throughout the year in showcases and special performances.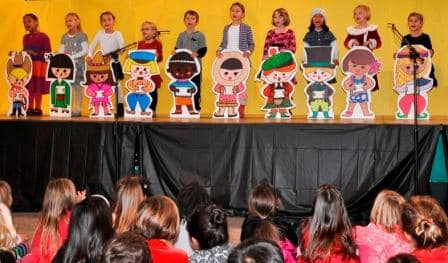 Community Service
An important part of Courtyard is our service to others.  Your class might be involved in serving lunches at the senior center, raising money for The Tubman House, growing a community garden or participating in a neighborhood cleanup.  If you have a favorite service idea, let us know.
Clubs and Activities
Courtyard after school is the place to be!  Finish up homework in study halls dedicated to each grade level and then head to one of many clubs we offer: learn to cook, build a robot, take apart a computer, knit, play capture the flag, or socialize with friends.  You can take guitar, piano, and voice lessons or learn karate and dance with Jazzerettes.